Hey, Do you know "How to transaction International without having a Credit card?" Well, Virtual Credit Card will be the best option to get Visa/Masters card Online and Pay Online transaction anywhere in the world. Yes! A virtual credit card is the best option for those who want to buy hosting or any product from outside of their country. In today's article, I will show you Where to get FREE Virtual credit or debit card online and which is a popular virtual card provider!
A Virtual Credit Card (VCC) is called a Prepaid credit card and also known as a temporary credit card. When you join the VCC provider site then you will get a virtual card number and then you can use that virtual card number while transacting internationally. you must learn to earn Google play credit free.
So firstly you need to add funds from the bank to your instant virtual credit card for a secure online transaction. The main reason to use VCC is – Most of the time we can't buy goods from international sites using non-global ATM card. That's why we need a Virtual credit card to purchase from International sites or e-commerce sites. Currently, PayPal doesn't support some cards so use the virtual prepaid card and add fund.
Sites to Get Virtual Credit Card FREE
Actually, there are a lot of VCC providers on the internet. We become confused about which one site is best to create a virtual credit card. Well, don't think too much. Here I am giving you a trusted & popular virtual credit card provider. They are not totally free. You need to pay some Taxes while adding or purchasing a product through their virtual card number.
#1.
Also Read : Top 5 Best Site to Get Disposable Temporary Email Id FREE
---
Also Read : Top 5 Best Working Proxy Sites to Unblock Website (Hide IP)
---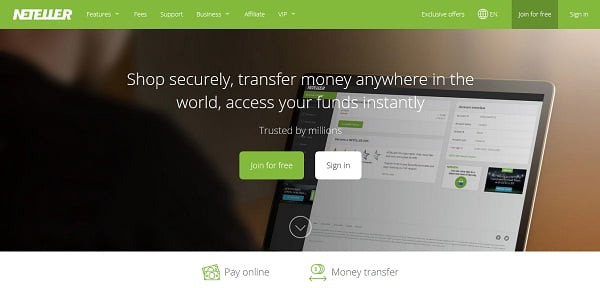 Neteller is another popular prepaid virtual credit card provider and here you can create a virtual bank account. It is similar to PayPal. You can create a Netletter virtual card easily. USD and EUR currency are widely used here. Netletter also takes small charges on every transaction.
Also Read : Top 5 Free Web hosting to host your own Domain FREE (No Ads)
---
Netspend is another best virtual prepaid card provider and it is available for US residents. It provides FDIC-insured Visa Prepaid and Prepaid Mastercard and corporate prepaid card solutions in the United States.
Also Read : Top 5 Best Sites to Download PC Software (Windows, Mac)
---
American Express is another site where you can create your virtual credit card. It provides banking services and also providing a prepaid and virtual credit card for anyone in the world. So let's get your own American Express card and use that card while purchasing online goods, Hosting etc.
#2. Entropay
Entropay is another way to get a virtual card online. It is one of the best virtual card providers. Now create a virtual card on Entropay by verifying your address and card information. Entropay also charges per transaction online as Payoneer do. You can create many cards and load fund through your bank account or ATM card to Entropay account.
#1. Payoneer
Payoneer is a well known virtual credit card provider globally for the master card. It is one of the best to get paid by marketplaces & direct clients worldwide. Here you will get a free virtual credit card (prepaid Mastercard) for secure payment quickly. You need to verify your identification (Name, address and other information). It takes a very low processing fee as compared to other VCC sites. So let's create an account on Payoneer to send & receive payment worldwide.
Payoneer may take a long time for account verification. So, If you need fast VCC then try Payoneer alternatives below.
---
Other Virtual card providers :
---
Conclusion
So, These were the website that provides virtual credit card. Mostly, I am using Entropay for an international transaction through VCC.
If you are using any other VCC for your online payment then let us know in the comment section. And also don't forget to share this list with your friends on social media.